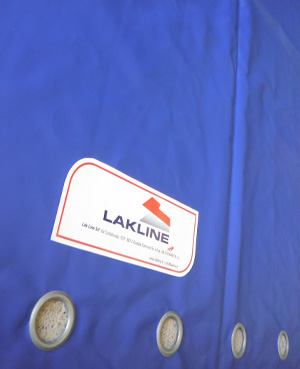 About us
Lak Line Srl has been active on the market since 1992 and now has a leanding position at European and world level.
Leader in the intermodal sector, has an annual production of container tarpaulins over 80,000 teus, based on the use of the lates and sophisticated technologies. Provides Navigation Companies, Repairers and Terminal Containers, Port Terminal and Container Builders.
It has gradually expanded its business to the marketing of spare parts and container accesories, becoming an official distributor of bamboo container flooring in one of the most important Chinese factories.
Lak Line always has the widest range of accessories available, in order to meet the needs of its Customers.
Thanks to a careful market research, Lak Line has also implemented its marketing activities of complementary products to the container, such as Heat Insulation Kit for transport of sensitive goods, Flexitank for liquid transport and Liner for freight transport polvirulent and granular.
Leader in wheelchairs in Italy, provides the largest Companies, truck lorries and semi-trailers with the possiblity of costumizing with traditional and / or four-color printing, and also has a wide range of ready-to-access spare parts accessories.The above is also extended to the rail sector.
Lak Line is also able to provide customized tarpaulins for different materials and for any kind of use, such as swimming pool coverings, farming cloths, gazebo roof covers and industrial canvases.